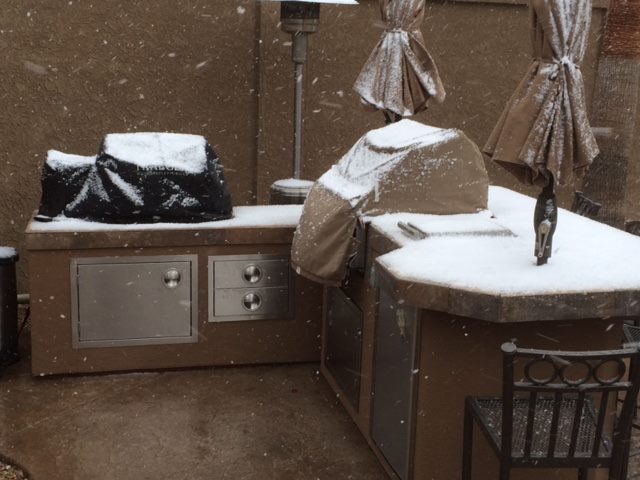 Yes we did have snow in Lake Havasu on December 31, 2014!
One of the most exciting days in 2014 for us that live in Lake Havasu City was the day we got snow. Facebook was such a fun place to be that day watching the kids make snowmen and throw snowballs. Even us adults got in the action.
I know a bunch of you are right now thinking that this was not real snow or wondering why you left the cold for the cold but our little cold spell lasted about a week. We are back to beautiful, mostly clear clue and 70 degrees.