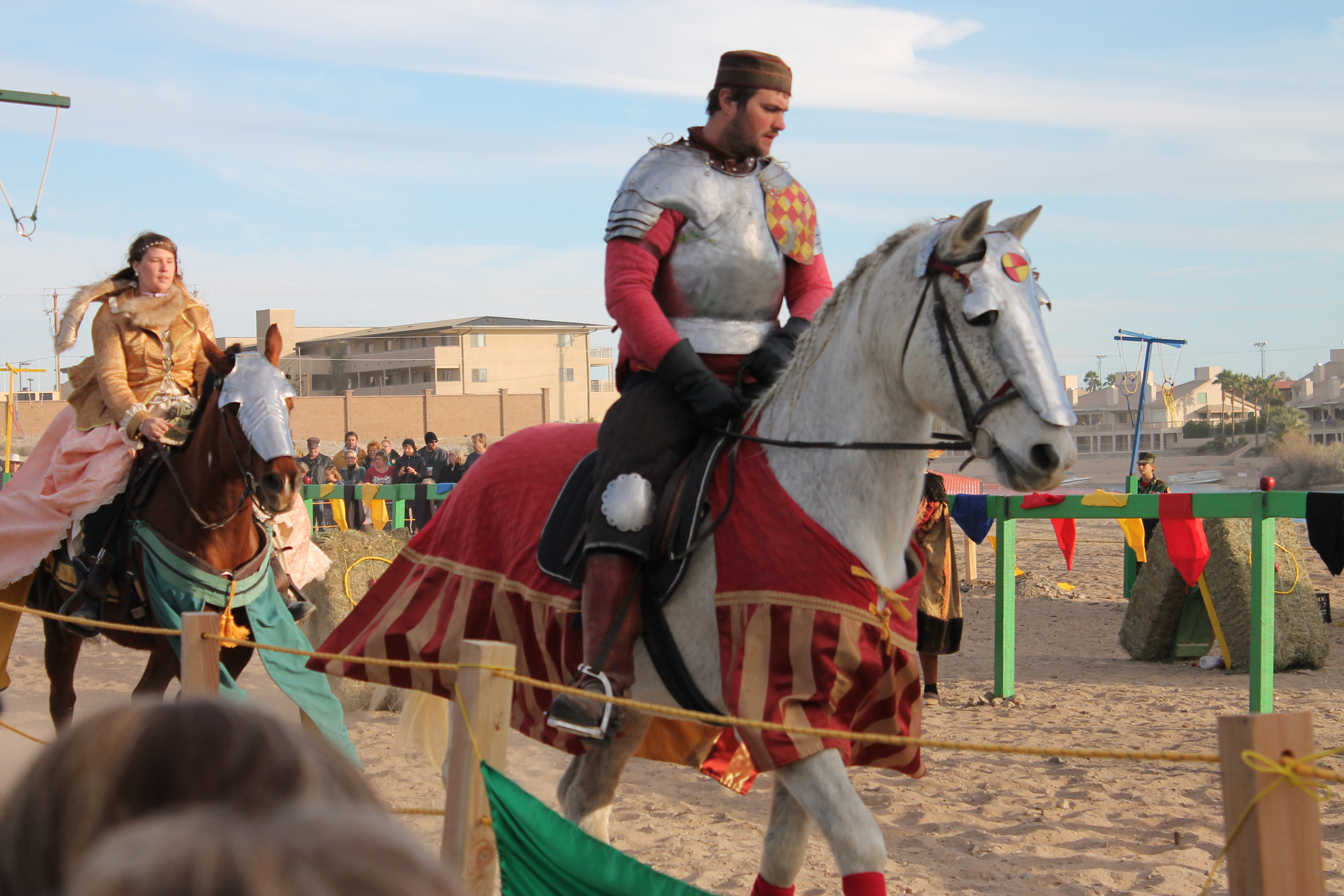 We had our first Annual Renaissance Fair this year. According to the promoters there were 5,000 people in attendance which si a great turnout for the fist event of the year.
I was not familiar with these but we have friends who visit them in various cities so I get it.
We had a queen, knights, wenches, a professional Epona Equestrian Team from Spokane, Washington for medieval fights, games, and wares for sale.
Look for this one next year! For the calendar of what is coming up visit www.golakehavasu.com.