Home Security Tips for Your Biggest Investment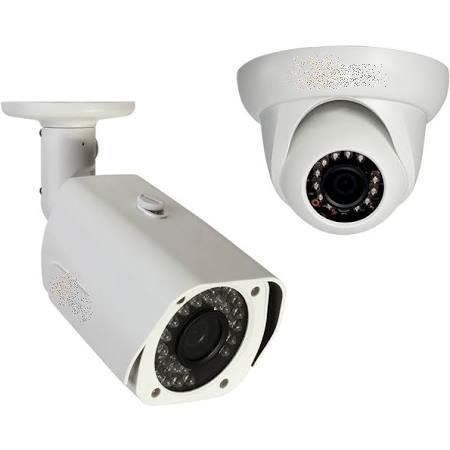 Home security tips are always needed no matter where we live in the country as we do so much as we can to protect our biggest investment; our home. We investment such much annually on home maintenance; however, many homeowners don't put too much thought into home security to protect their investment. After finding that over eight million homes were burglarized each year with over $18 billion in property damage, we have come up with some home security tips to help you keep your home secure so you are not another statistic.
Home Security Tips to Protect Your Home
Around the yard – If you have ground windows that are hidden by trees or bushes, cut them back. Hidden windows are very easy targets for would be criminals. Keep all entry points to your home in the open to help deter burglars. And keep them well-lit for added home security.
Outside Lighting – It's affordable and easy to install security lights all around the exterior of your home. Anywhere a thief can gain entry to your home, add a light that will automatically turn on by motion sensors, especially at areas of the front and back doors, garages and other buildings on your property that hold valuable items.
Locks – Make sure all your windows lock properly and make sure your doors lock securely each time you lock them. Replace any locks or latches that are not locking correctly. Use the most up-to-date deadbolts for added home security.
Keys – Keep up with your home's keys. Keep your keys in a safe and secure place so you will never have to worry about them disappearing when you have guests or repair contractors in your home.
Doors – The most secure doors on the market are metal doors. If you do not have metal entry doors, you should consider replacing your existing entry doors. This is an affordable home security upgrade that will even add value to your home.
Keep quiet – Think about what you say before you say it when it involves big ticket purchases for your home. Don't brag to your family or friends or on social media that you just bought a new 60-inch smart TV or a new diamond ring. It can give others the wrong impression and make you a sure target.
Dog – You can also get a dog. Large dogs that have a deep bark deter burglars more often than small high pitched dogs. And, dogs can hear things outside well before we can.
Alarm systems – An alarm system is probably the best way to keep your home secure. Most security companies will install the system for free or for a low cost. And, many offer remote systems, security cameras and 24-hour monitoring. And, the monthly rates are usually affordable for most families. It's a great way to add peace-of-mind when you are home and away from home.
These home security tips are brought to you by: Willie and Brenda Gonzalez, your Lake Havasu AZ real estate professionals serving all your home buying and home selling needs in Lake Havasu City.