Custom Lake Havasu Home & Land for Sale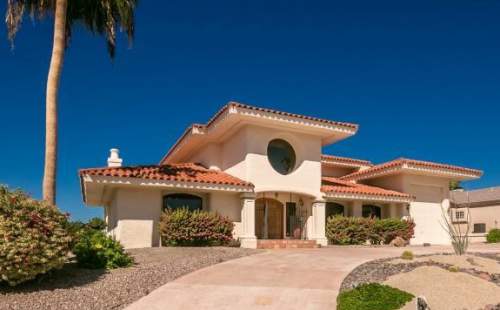 A custom Lake Havasu home is perfect for those who want to design their own home. There are over five-hundred lots for sale in Lake Havasu City AZ, many are within walking distance of the lake. Therefore, we have some helpful information about local custom Lake Havas home and land for sale for those who want or need a custom designed home. Most of the local custom builders dedicated themselves to pride and quality workmanship. And, many have been in business in Lake Havasu for well over 15 years, which show they know what they are doing. Then, you have your local Realtors® Brenda and Willie Gonzalez who can help you find the perfect piece of land for your custom home in Lake Havasu.
Custom Lake Havasu Home & Home Builder
DBU Homes – They have been in business for over 24 years in Lake Havasu City. Currently, they have built over 500 custom homes, and most people around town know the name DBU Homes. They are an Energy Star Builder that uses high quality products on all their projects. You can view two model homes at 750 Little Dr. and 745 Little Dr. Monday through Saturday from 10:00 am to 4:00 pm.
Details:
Website: www.dbuhomes.com
Floor Plans: 70 Floor Plans
Paradise Homes – They try to set themselves apart by catering to each individual client. Paradise Homes has been in Havasu for over 21 years now building quality homes from large scale to small scale designs. Owners Randy and Karen Erwin are originally from California but really liked Lake Havasu after a visit in the early 90's.
Details:
Website: www.ParadiseHomesofHavasu.com
Floor Plans: 7 Floor Plans
Advanced Homes Inc. – They build new homes and commercial developments. Founders Clarence and Mickey Harris originally came from the Michigan area to Lake Havasu in 1974. They have had a large hand in building what we now know as the desert community of Lake Havasu City. You can view virtual tours online of several of their amazingly built model homes to see what you can expect.
Details:
Website: www.advancedaz.com
Floor Plans: Interior Designs
Custom Lake Havasu Home & Building Lots
Most of you searching for a custom home will need a piece of land for your new home. Lake Havasu AZ has what you need. You will find all sizes of lots from large square footage to larger acreage. You will also find a wide range of prices for land in Havasu to fit your needs. Building ready lots are going to start in the upper $20,000's and go up to over 2 million for land lots on the lake. It's all in what you want or what you need. However, no matter what your wants or needs are, Brenda and Willie Gonzalez can help you find the perfect spot for your custom Lake Havasu home.
This custom Lake Havasu home information is brought to you by: Willie and Brenda Gonzalez, your Lake Havasu AZ real estate professionals serving all your home buying and home selling needs in Lake Havasu City.