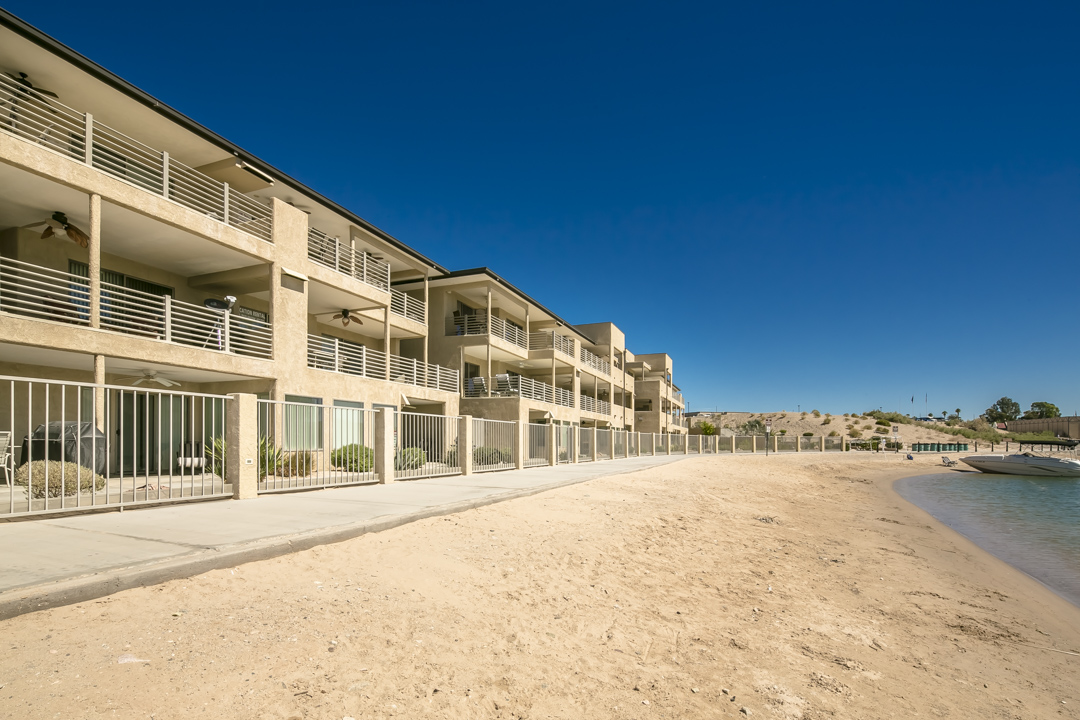 Who says you can't get the best of both worlds? If you're looking for a luxurious home in Havasu City AZ, but you don't have a big budget to buy a single family house, then don't worry! Consider exploring our huge inventory of beautiful and luxurious Lake Havasu Condos.
We can provide you with quality guidance and step-by-step assistance with your home buying search and purchase. From what to look for when buying a house to negotiating a buying deal with the seller, we can assist you with it all—ensuring that your home buying experience is smooth and stress-free.
Condos in Lake Havasu and Parker AZ are a good choice for all types of buyers, including retirees, families and investors. Here's why condos for sale in Lake Havasu City AZ and Parker are great for everyone:
Affordable
Most often priced lower than single family homes, you can easily realize your home ownership dream in Lake Havasu by buying a condo even if you have a tight budget. This is a great step for both home ownership and living in the fun city—Lake Havasu City, AZ.
Large Inventory to Choose From
Whether you're looking for a condo near the lake, with beautiful mountain views and breath-taking close up views of London Bridge or condos in gated communities, the good news is the town features literally thousands of condominiums to select from, thereby making it simple and easy to find a condo that fulfills your requirements.
Access to Amenities
Another great reason to invest in condos in these cities is that you can have access to all the amazing amenities that otherwise wouldn't be either practical or affordable in a single family home. These amenities include golf courses, tennis court, fitness facility, clubhouse, and swimming pool.
Condos are an excellent choice in all aspects! You can enjoy a great life living in Lake Havasu in a condo that has access to all amenities that you could ask for. Likewise, you can also rent it out at a good price to generate a flow of monthly passive income.
So, wait no more! Purchase your property in Lake Havasu or Parker, AZ today. Take a look at the wide range of our condo inventory by browsing through our property search page.
This is your chance to own a Home in Arizona's West Coast—The Best Place to Live, Work and Play.