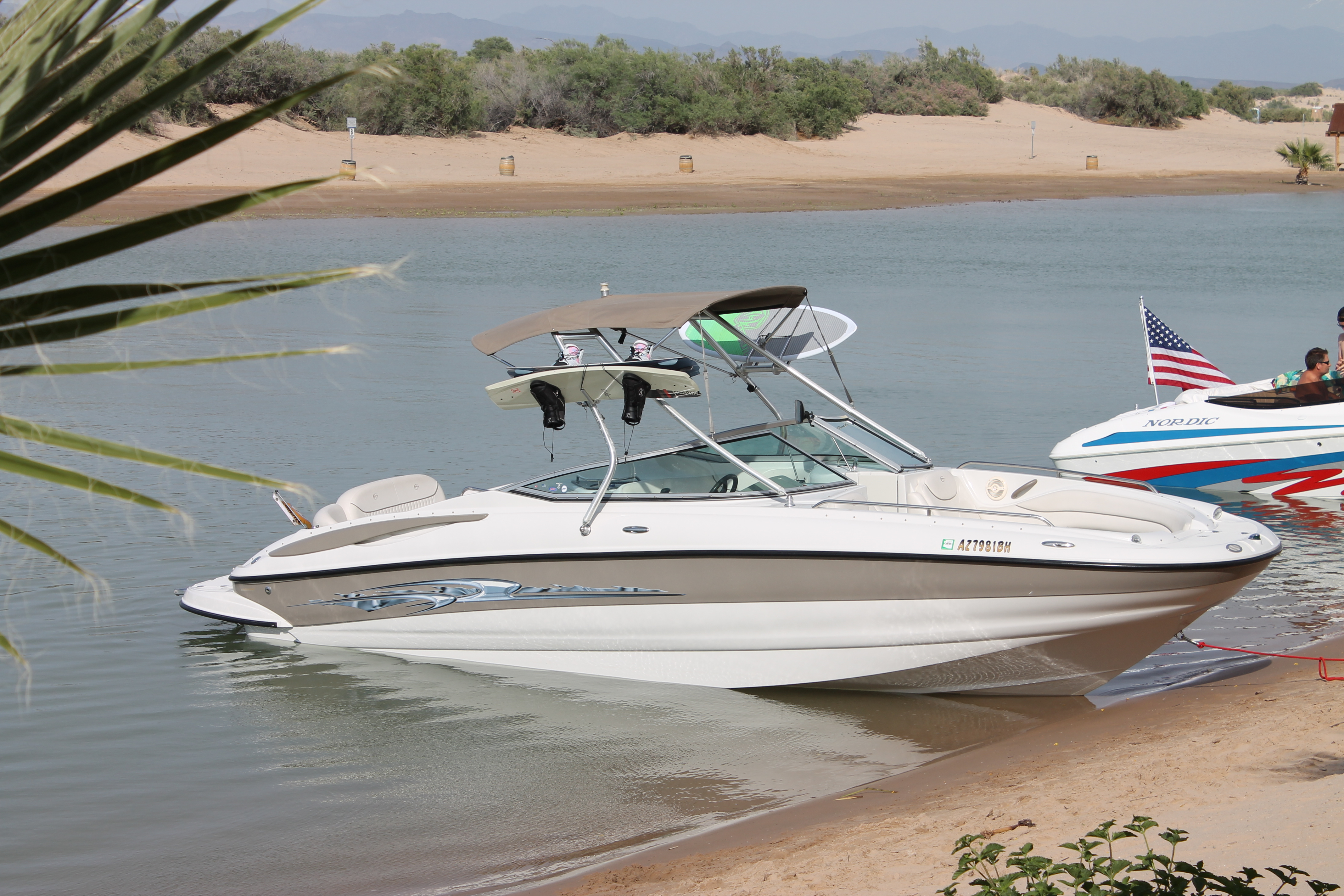 Fun for all can be had on Lake Havasu. If you have a boat or not, there are plenty of places to get wet and just hang out.
We have a pretty constant water level rarely more than 4 feet up or down. The average depth is 35 feet.
By boat you can travel about 20 miles to Parker and go north all the way to Needles, CA. There are plenty of coves along the way to take a break such as Thompson Bay, Cooper Canyon, Steamboat Cove. One of our favorites is one called 3 dunes beach. This one is on the drive to parker and you can't miss the 3 dunes landmark.
There are many beaches that are accessible by land such as Rotary Beach, Lake Havasu State Park and London Bridge Beach.
If you like fishing Lake Havasu is regarded as one of the top fisheries in the west. It attracts pro fishing tournaments as well as casual anglers. One of the popular spots for fishing without a boat is Site Six on the Island.
It is hot outside right now so keep wet and have fun in Lake Havasu!