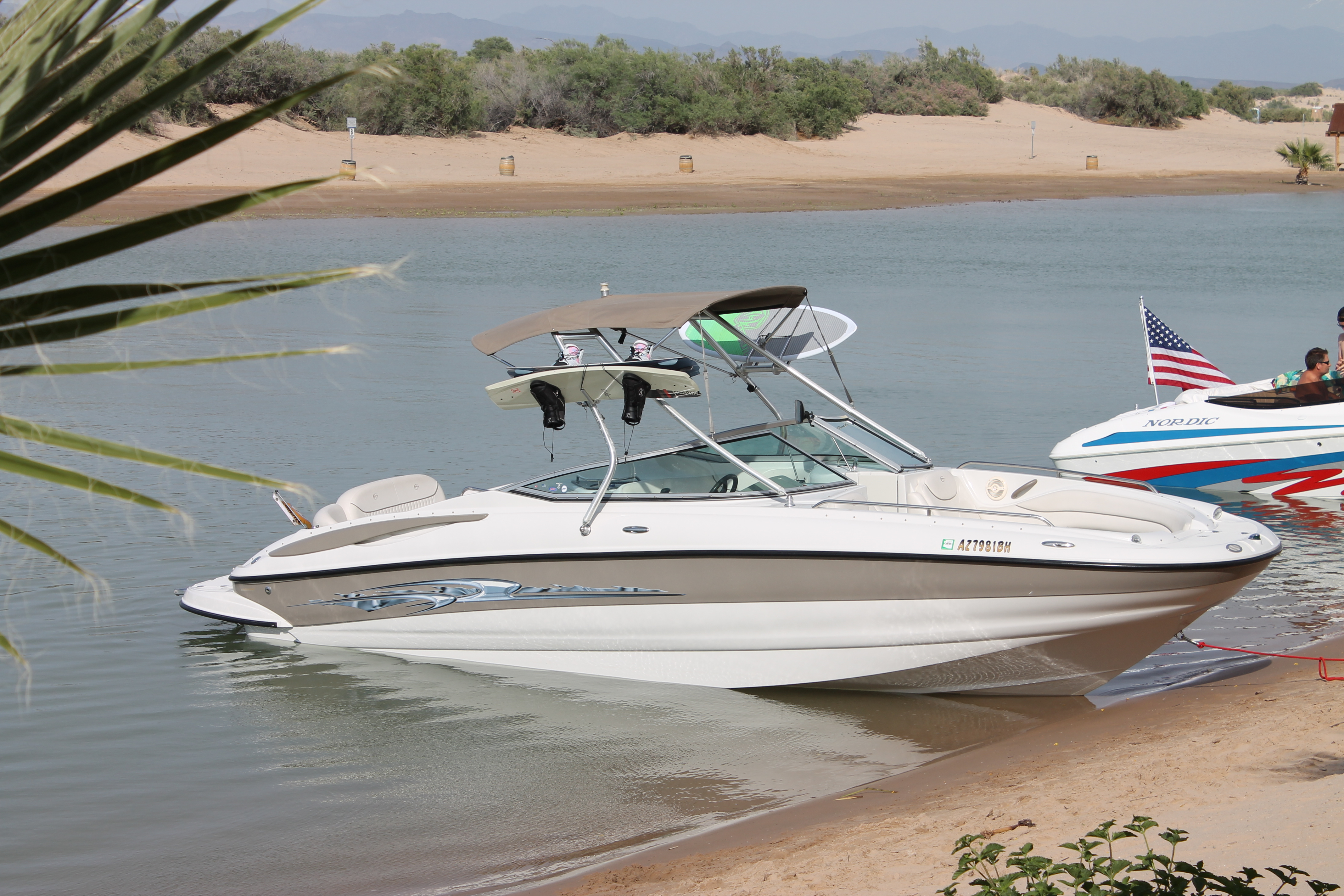 Lake Havasu's Top Beaches for Boaters
1. The channel is nice sandy for the most part and easy to park and socialize with other boaters. The bathrooms are clean. On almost any given day you will find families and playing in the water and watching the boats drive by. This is a no wake zone.
2. The Sandbar is a wide sandbar on the north end of the river. It is a very popular spot however it does close on large holiday weekends for safety reasons.
3. Steamboat Cove is one the the lakes largest coves. There is a beach and bathrooms however a lot of people enjoy anchoring the boat and floating around in the water. During busy weekends you will find that buoys mark traffic lanes for safe boating and make sure you follow all no wake rules. This is a no wake zone.
4. 3 Dunes is a nice family beach on the southside of the lake. It is a large cove marked by 3 capped sand dunes. This one is closer to Caittail Cove.
There are many more drive in coves and beaches and you will find the beauty of those past the gorge breathtaking both for the beauty and the colder water coming from the river.