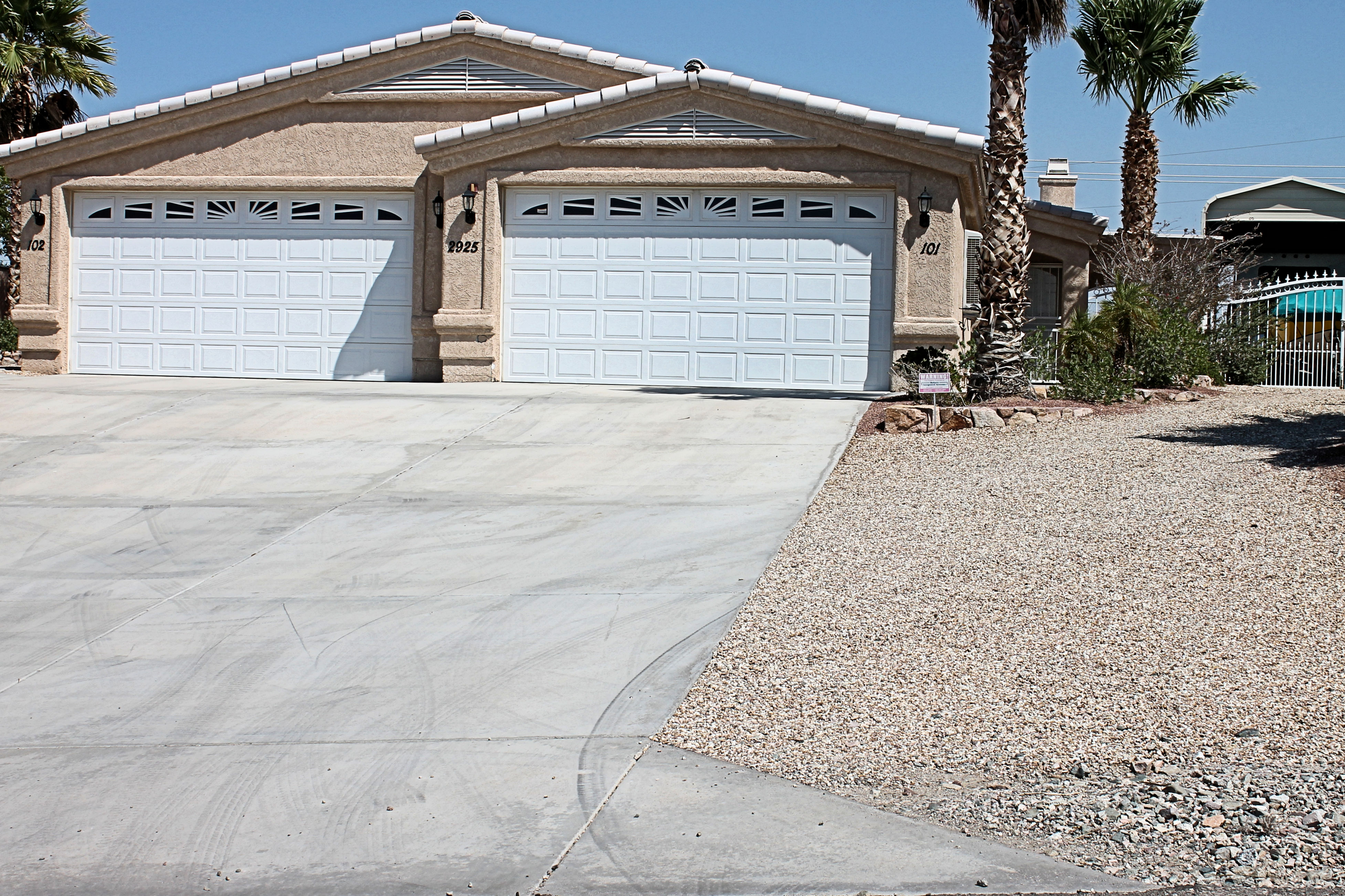 Get 2 houses in one! 2526 Sq Feet Total in this DUPLEX never used as a rental. It has always been a 2 family home.
It looks and feels like a single family home
It has more parking than a lot of single family homes
Not your typical Duplex.
Perfect opportunity for a part time or even a full time Havasu Home. Live in one side, put a friend or family member on the other, share the house and the whole payment or just rent out the second side instead.
Each side has 3 bedrooms and 2 baths=6 bedrooms 4 baths
Both sides have 2 car garages boat deep, one 35 deep and one is 31 deep
Block walled backyard with security fence to protect the pets while outside
One side has gated parking that includes a 40 foot RV pad and 12 foot cover
Even more parking space
Tile Roof
Custom Built in 2006.
Each side has an enclosed game room
One side has a fireplace and upgraded cabinets but mostly mirrored units.
This is in a residential cul de sac neighborhood!
All appliances stay on one side AND one unit can be turnkey with all the furnishings sold outside of escrow.
Brand new storage shed on one side
Think about this: You get 6 bedrooms, 4 bathrooms, gated RV parking, a covered carport and a 4 car garage in total all in a great neighborhood. Price: $399,000. Figure out your likely payment here: Loan Calculation
Call for more details 928-505-5478 anytime!